Roses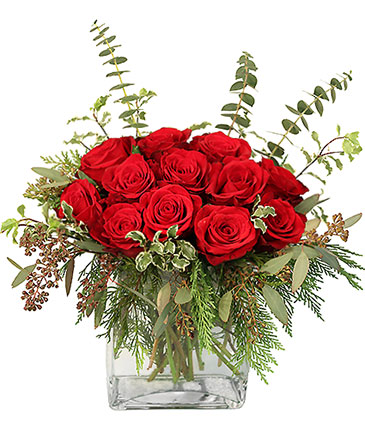 Holiday Sensation
Bouquet
This sensational arrangement is sure to impress! With gorgeous red roses, elegant eucalyptus, and superb cedar, Holiday Sensation adds a classic twist to the winter season. Tasteful and graceful, this stunning bouquet will captivate everyone who sees it and brighten the long winter months!
Rainbow of Roses
Arrangement
Share the colors of the rainbow with this stunning bouquet! With gorgeous yellow, peach, red, and pink roses, Rainbow of Roses is a rose lover's dream come true. Send this stylish arrangement and show your love with roses! It's sure to make them smile and brighten their day!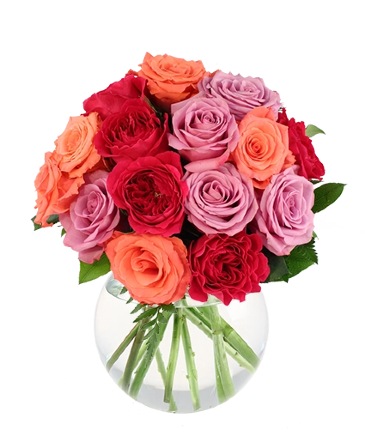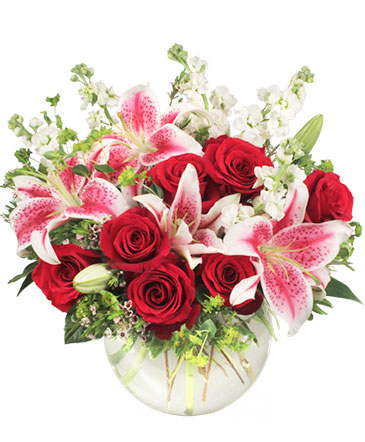 STARTS IN THE HEART
Flower Arrangement
Here's a beautiful way to make her day! Featuring amazing Stargazer lilies, red roses and white stock, this floral arrangement embodies the love and devotion that starts in your heart! Call now and order early, or order a bouquet like this one now from our website.
Roses from UP-TOWNE FLOWERS & GIFT SHOPPE in Worthington, OH always make an impression. You can express your self in a variety of ways from the simple rose bud vase, to an extravagant two dozen. Browse our rose pictures to find the best arrangement of roses for you. If you don't see something you like give UP-TOWNE FLOWERS & GIFT SHOPPE a call. We can arrange roses in a variety of styles to suit your special occasion, style or color such as: yellow roses, white roses and pink roses. Send your message of love with roses from UP-TOWNE FLOWERS & GIFT SHOPPE today.