The Dog, I Mean Cat Days of Summer Are Here August Birth Flowers - Gladioulus & ?Poppy Important Or At Least Interesting Holidays in August My Favorite Arrangements for August
The Dog, I Mean Cat Days of Summer Are Here
The Summer is heating up and the long summer days are here. According to the Farmers' Almanac, the real meaning behind the term Dog days of summer is actually in refence to the fact, that during this time of year, the Sun occupies the same region of the sky as Sirius, the brightest star visible from any part of Earth and part of the constellation Canis Major, the Greater Dog. But enough about the dogs, I'm just a cool cat.
August Birth Flowers - Gladiolas & Poppy
The gladiolas and poppy are the birth flowers of August. The gladiolus represents remembrance, calm, integrity and infatuation. Gladiolus indicates that the heart is being "pierced with love."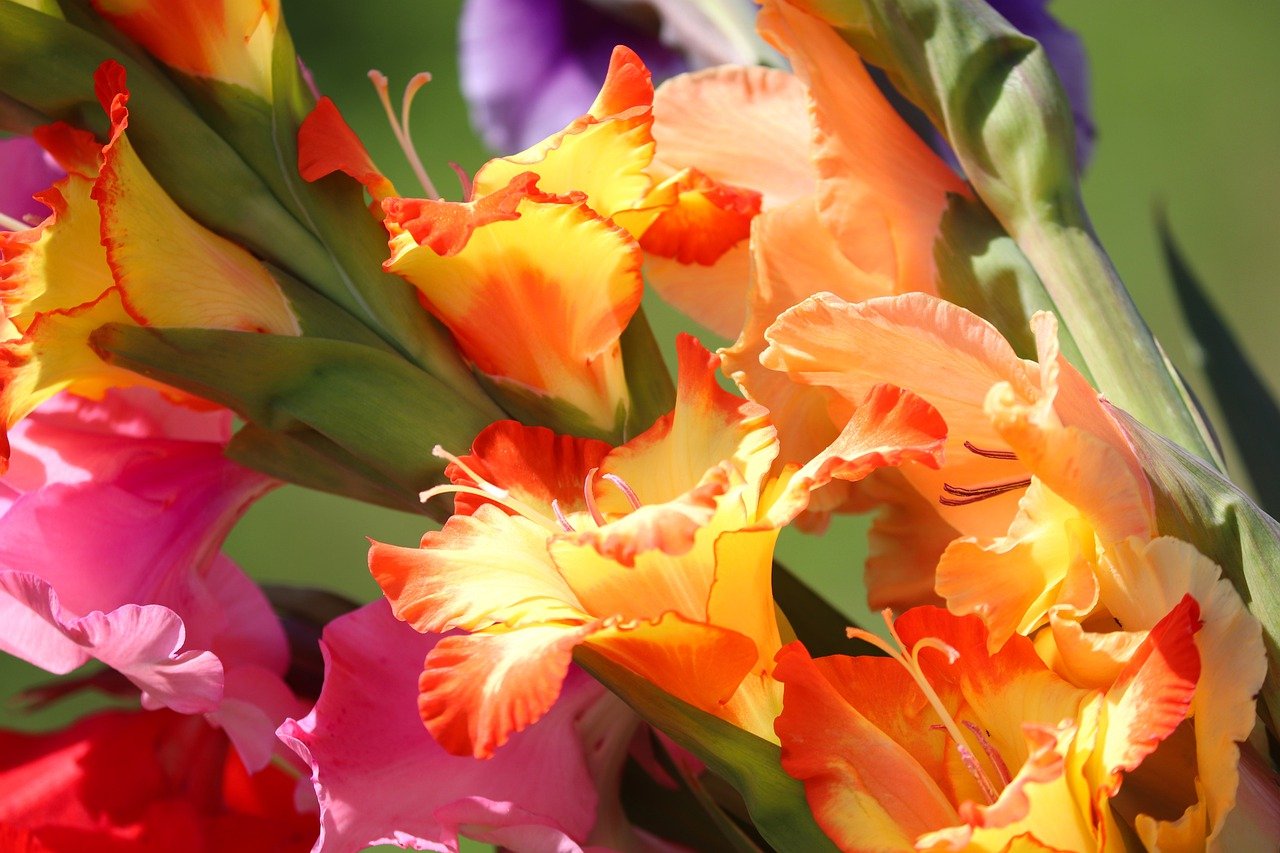 The poppy has several different meanings depending on the color. The red poppy is worn on Armistice Day in countries like the United Kingdom, Canada and France, as a symbol of remembrance for those that lost their lives in World War I. A white poppy is given for consolation. The yellow poppy wishes wealth and success.
Important Or At Least Interesting Holidays in August
August 11th Son & Daughter Day
August 12th National Middle Child Day
August 13th Left Hander's Day
August 16th National Tell a Joke Day - For all the Dads Out There!!!
August 19th National Potato Day
August 21st National Senior Citizens Day
August 25th National Banana Split Day
August 26th National Dog Day - At Least We Can Honor Them Once A Year!
August 28th World Daffodil Day
My Favorite Arrangements for August
| | |
| --- | --- |
| $54.97 | |
| $64.97 | |